Bilingual Articulation Bundle (Spanish/English) Now Available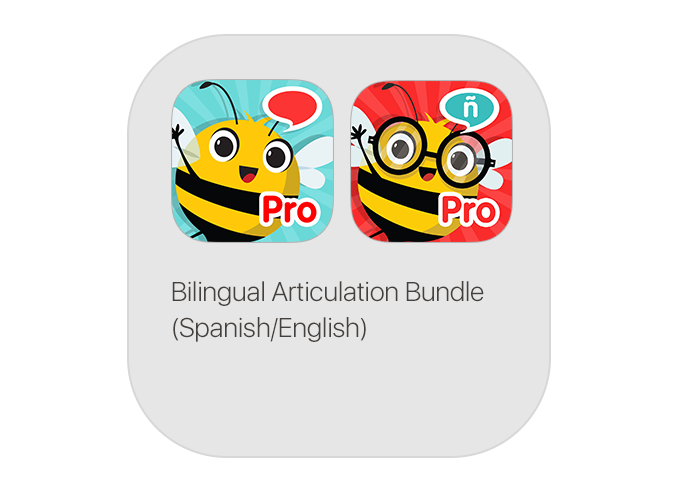 The Bilingual Articulation Bundle (Spanish/English) is now available for download on the App Store!
Get Articulation Station Pro and Articulation Station Pro Español together for a reduced price of $84.99 USD. That's a savings of 20% compared to purchasing the apps individually!
Even if you already own one of the apps in this bundle you can buy the other app to "complete the bundle" and still get the discount. Simply sign into the App Store, visit the Bilingual Articulation Bundle (Spanish/English) page and your reduced bundle price will be listed. Tap the purchase button and you just saved money and added some amazing new apps to your therapy toolbox. Time to celebrate!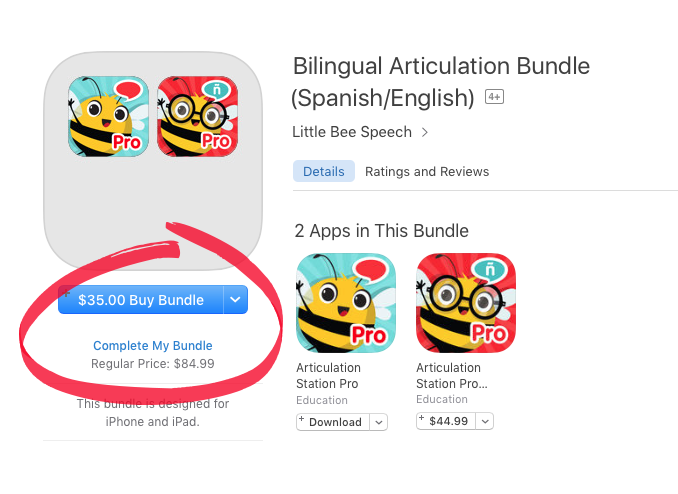 Both apps in this bundle were created by certified Speech-Language Pathologists and are designed to help children as well as adults learn to speak and pronounce their sounds more clearly. Beautiful high quality images represent target words to be practiced in fun-filled activities with the assistance of a Speech-Language Pathologist, teacher or parent.
Each app targets sounds specific to English and Spanish in all positions of words, phrases and sentences. The English version has the addition of stories.
Complete your Bilingual Bundle today and save!