"Little Christmas Stickers" for Your Messages in iOS 10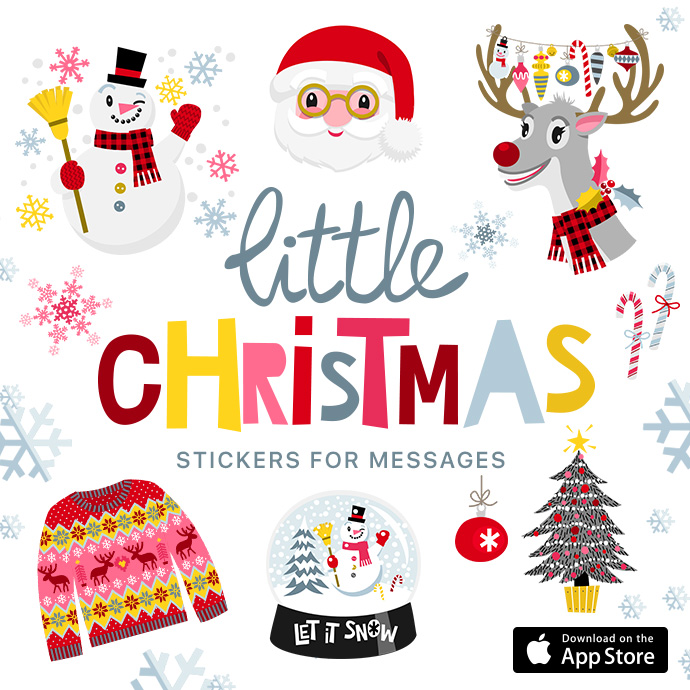 With the release of iOS 10 Apple added a bunch of fun new features to the Messages app, including effects, apps, and stickers that you can send to your friends. Stickers are used when chatting in the Messages app and are a super fun way of adding even more fun and expression to your messages. If you aren't using stickers in your chats, now is the time to start!
We've just released our Little Christmas Stickers app for iOS 10 and they are cute, quirky and oh so sweet. We know you'll love using these lil' cuties in your messages as much as we do!

Want to download and use Little Christmas Stickers? Here's how:
1. You can search for "Little Christmas Stickers" in the Messages App Store by opening the Messages app and tap the expand (carrot) button next to the typing window. Or you can download them here!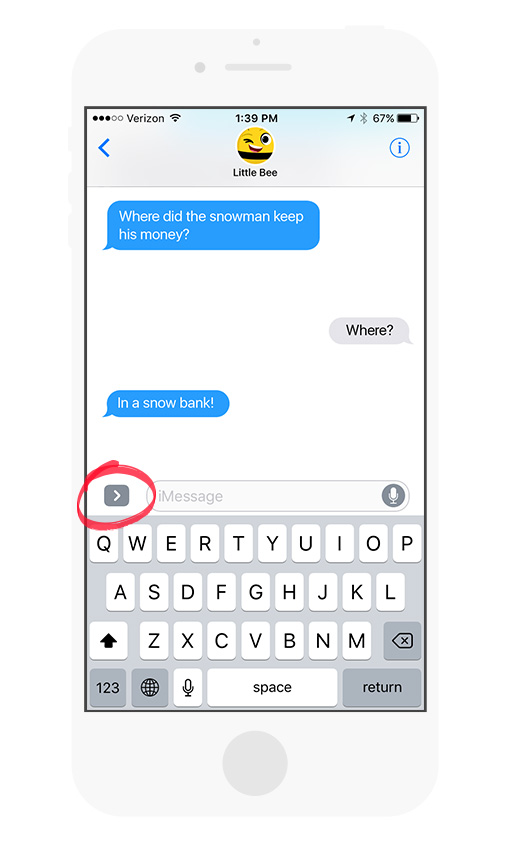 2. Tap the App Store icon.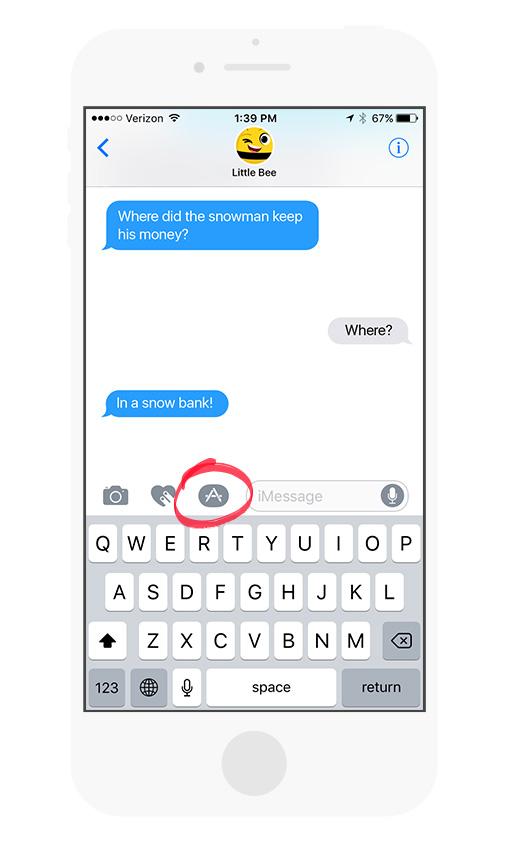 3. Tap the "apps" button (4 circles) in the bottom left corner.

4. Tap the Store (plus) button to open the Messages App Store.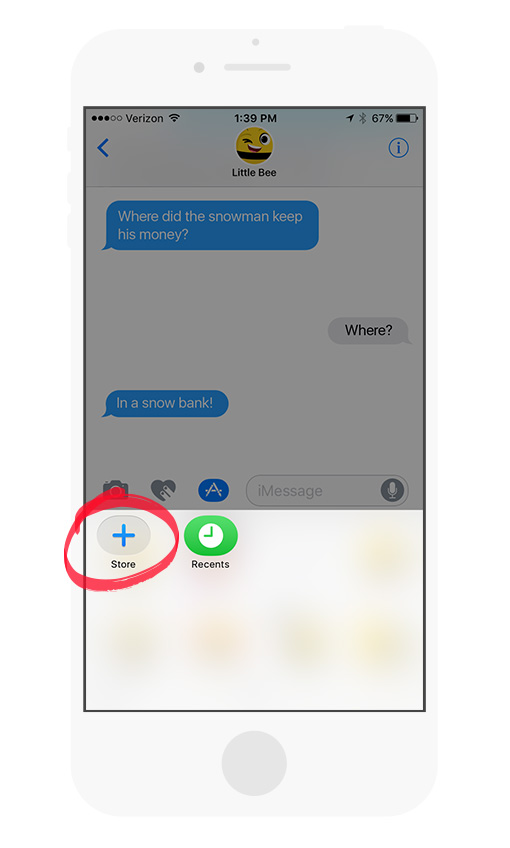 5. Search for "Little Christmas Stickers".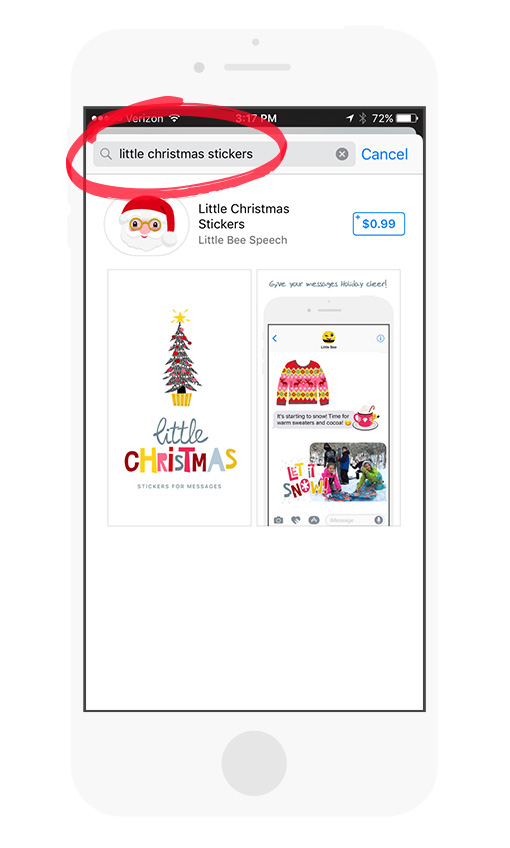 6. Tap the "buy" button to download the stickers.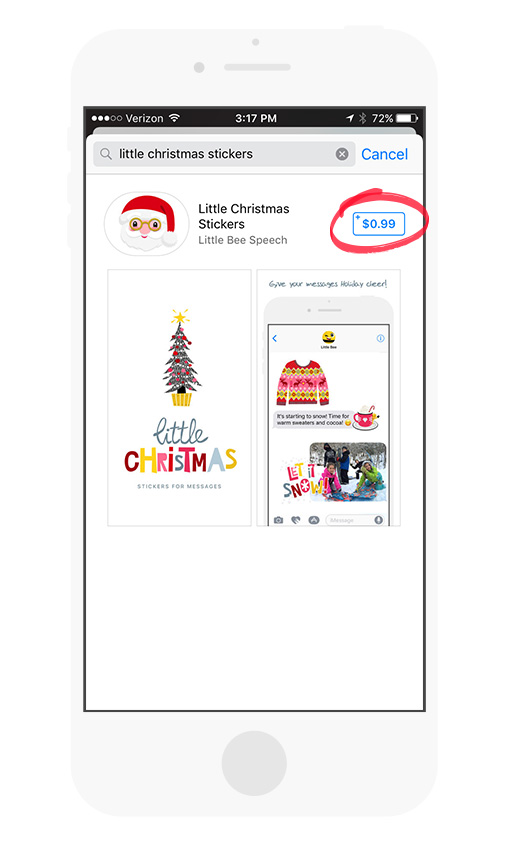 7. Once the stickers have downloaded you will see them on your Messages apps screen. Tap the Little Christmas Stickers icon to see your new stickers!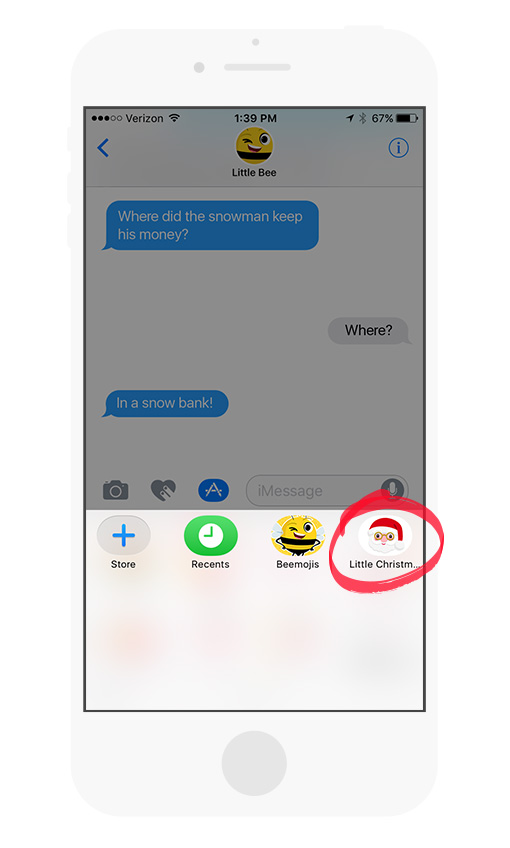 8. Tap the "up" carrot to expand to a full screen view of the stickers.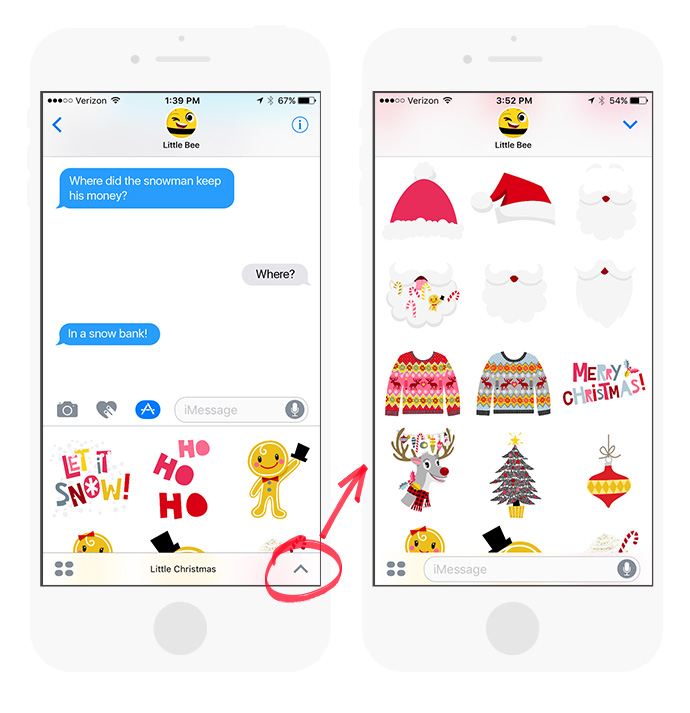 9. Tap and hold on a sticker and then drag it up into the conversation and place it over a message or even another picture! Hint: As you are dragging a sticker you can even use 2 fingers to pinch and zoom to make the sticker bigger before you let go of it!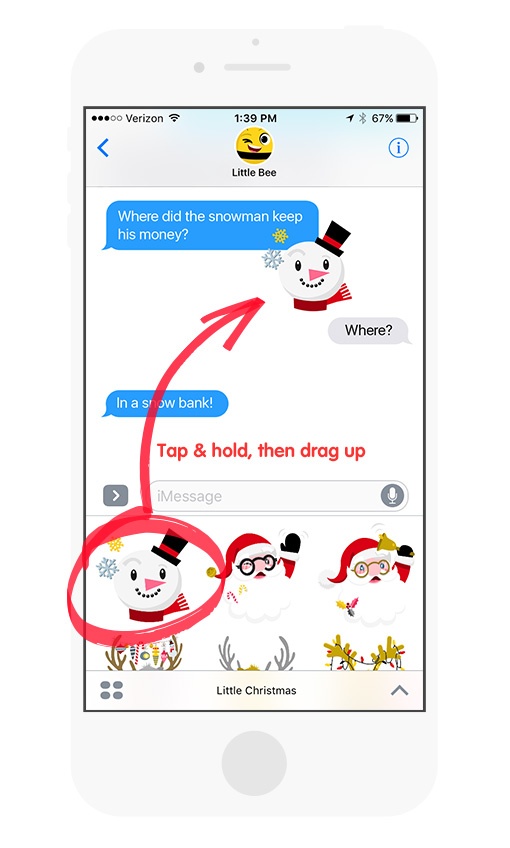 Place stickers on pictures! Beards, hats and presents for everyone!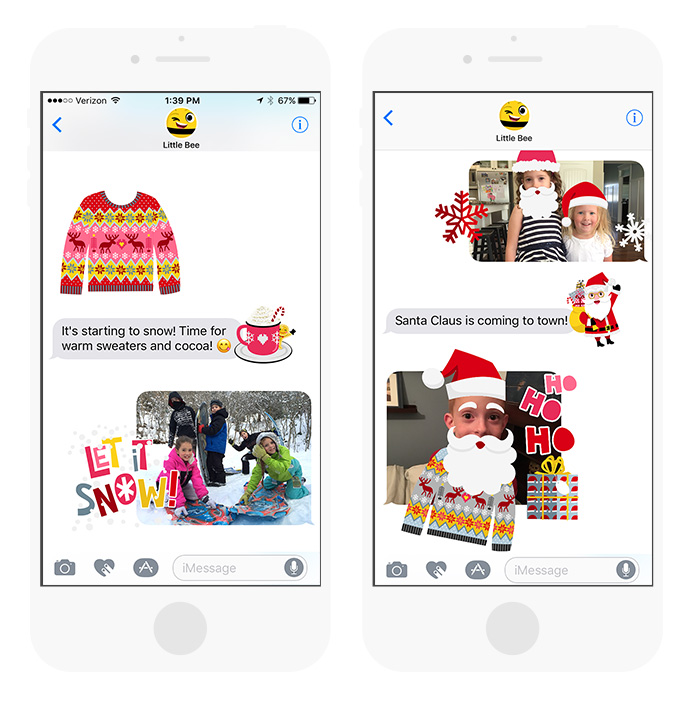 10. You can also tap on a sticker then tap the blue "send" button to simply send it into the conversation.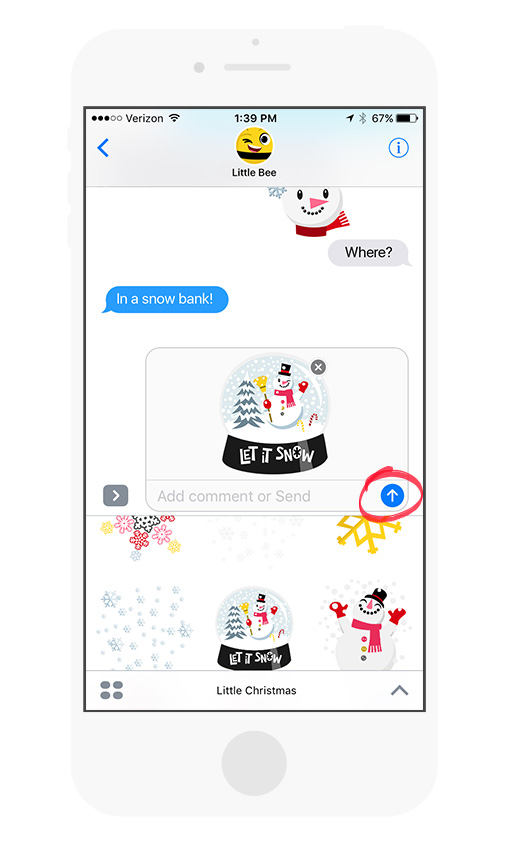 Little Christmas Stickers are currently available for Apple devices running iOS 10. Download your stickers today and make your chats festive and cheery this holiday season!