New Research on Using Speech Therapy Software for Home Practice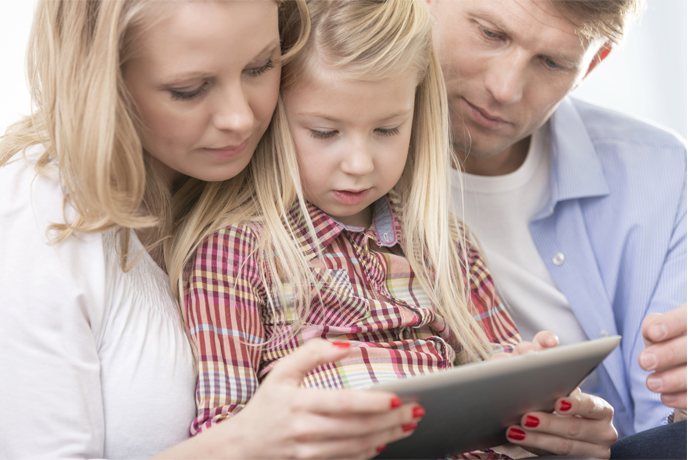 As SLPs and developers of apps for speech and language, our interest is always piqued when new information is available on patient technology usage. We were excited to see that Software Advice, a leading software review and research company, created a survey to get a sampling of information from speech therapy patients about how they are using available technology in their therapy practice at home. Based on how the respondents answered, we can gain some important insights into how technology can be effectively used when integrated responsibly into an existing speech therapy plan.
Respondents were asked to complete a six-question survey online. 2,193 responses were gathered from people in the United States, who had attended therapy within the last two years. The respondents included adult speech therapy patients and parents of child patients. All survey questionnaires underwent an internal peer review process to ensure clarity in wording.
Below are some of the key findings that Software Advice included in their final report:
1. Three-quarters (74%) of speech therapy patients used software to practice at home as compared to 26% who don't.
2. The majority (89%) of patients that used software for home practice noticed some improvements.
3. Most respondents were more likely to choose a therapist-recommended at-home practice solution.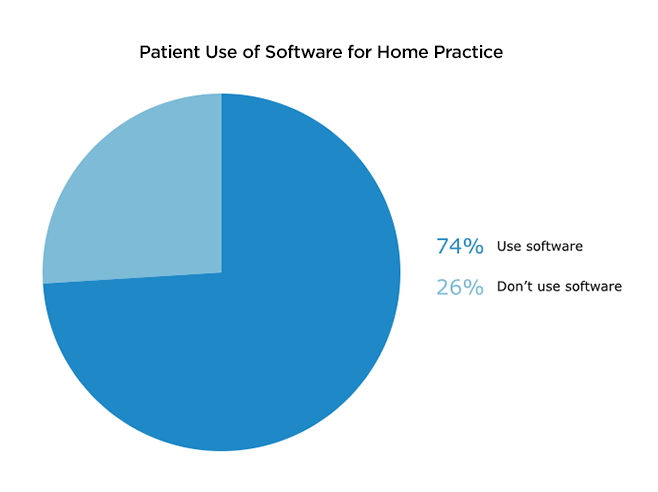 "Speech therapy software is really altering the way patients think about home practice," says Software Advice market researcher, Gaby Loria. "Traditional techniques like flashcard exercises and articulation drills are giving way to interactive, digital approaches to improving communication. Our data shows adult and child patients alike are using speech therapy software in large numbers, with nearly three-quarters of respondents using the technology and nearly half of them practicing with it daily."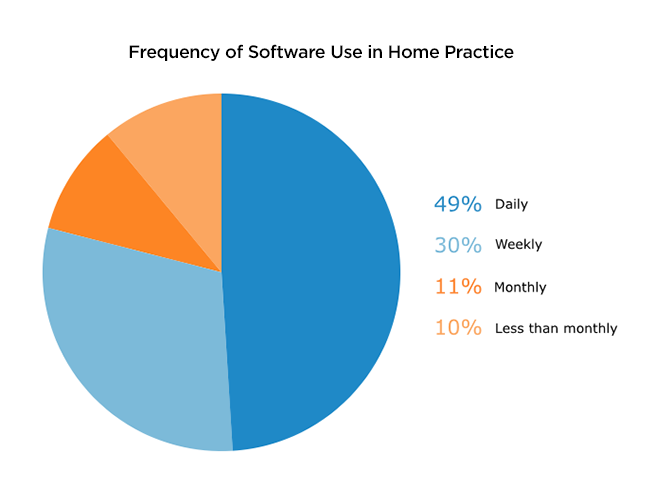 Perhaps most striking, however, was the fact that the overwhelming majority of respondents (89 percent) noticed improvements after using speech therapy software. "There are big implications here for everyone in the speech-language pathology community. For patients, it means this technology can boost confidence in their progress, making them more positive about treatment outcomes. For therapists, it is a way to build encouragement that motivates patients to practice between sessions. For vendors, it is proof that these digital practice methods are resonating with users," Loria said.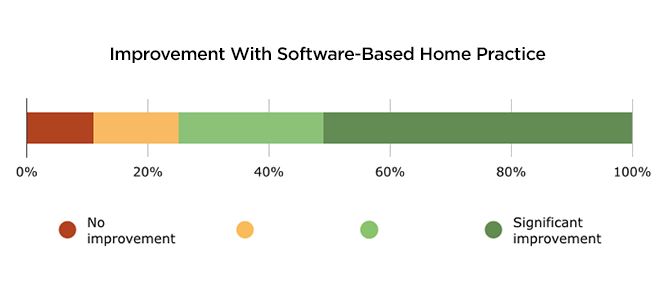 This information is valuable for SLPs because it illustrates that the majority of patients are responding to therapy integrated with applicable technology in the form of software and apps. Though this technology should never replace the expert advice and knowledge that we possess as SLPs, we can all agree that technology isn't going anywhere; in fact we encounter and interact with it often on a daily basis. As therapists trying to maximize functional communication interaction with our patients, we would be remiss if we didn't familiarize ourselves with available technology and work to utilize it in our patients' therapy plan, where we feel it would enhance their outcomes appropriately.
We hope that the research behind the effectiveness of responsible technology usage in speech therapy continues, and that more information becomes available to help further guide practice for maximum therapy results.
You can read the entire report from Software Advice on their website.