Using Articulation Station Pro to Target the R Sound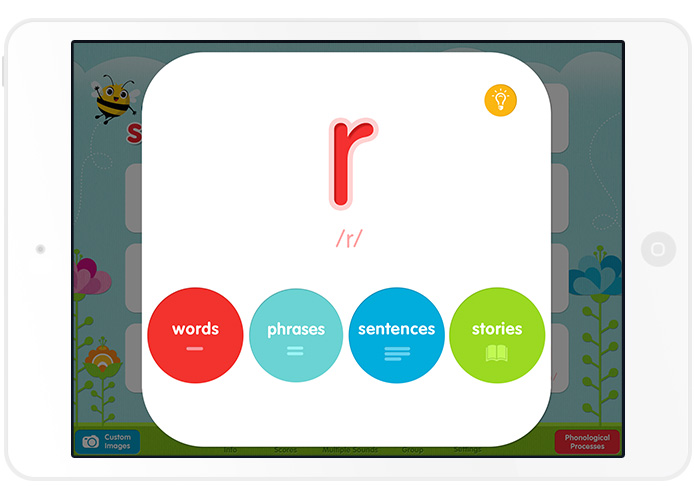 When it comes to speech therapy, the R sound has quite the reputation of being a difficult sound to remediate. This particular sound can prove to be very challenging for children, parents, and speech-language pathologists alike due to its complex nature. Not only is R a later developing sound (typically around the age of 5), but also it has different ways that it can be articulated (retroflexed /r/ vs. bunched /r/), and the variations of articulation when R is vowel controlled or occurs in a blend. Many SLPs find it helpful to breakdown the R sound by position (initial, medial, and final or prevocalic and postvocalic) and by its specific phonetic variations (pre-vocalic R, vocalic R, or R-blends) when targeting it in therapy.
Articulation Station Pro has many comprehensive features built-in to the app to help aid in the targeting and remediation of R. Its user-friendly layout makes it the perfect tool for SLPs with a busy caseload, or a parent wanting to practice at home with their child.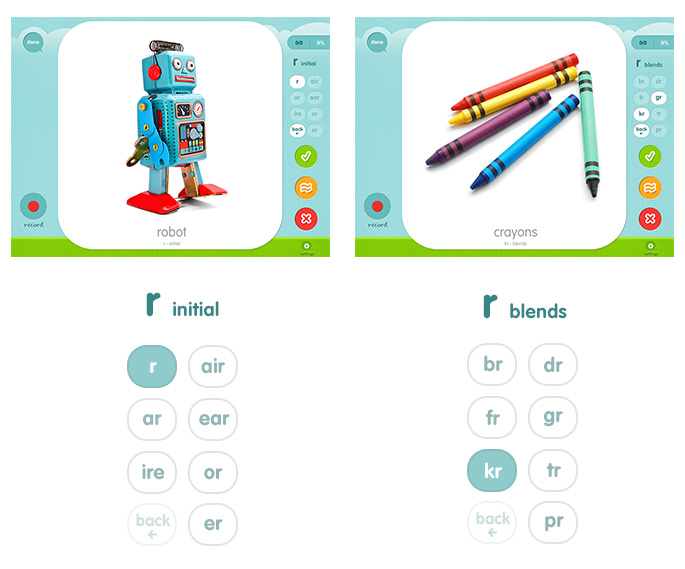 The R sound program in Articulation Station and Articulation Station Pro contains target stimuli for R in pre-vocalic, or initial position, as well as vocalic R sounds: air, ar, ear, ire, or, and er in the initial, medial, and final positions. All of the R consonant blends are included, even the tricky /rl/ sound that many children struggle with saying correctly. Ultimately, the R program contains 176 target words for children to practice their R sounds.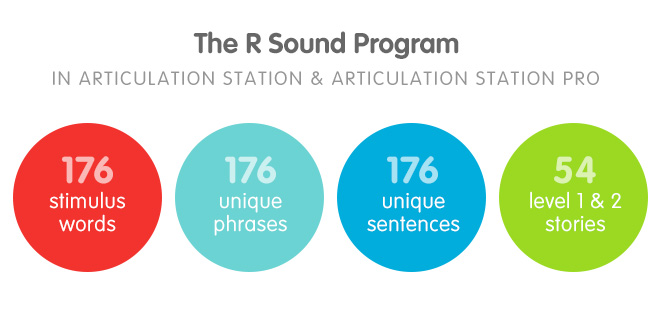 Once children master the correct articulation of R in words, the program contains other levels of practice for children to carryover their skills, including: 176 unique phrases, 176 unique sentences, and 54 stories, all that contain R. This ensures that children will have numerous exposures to the R sound they are targeting in their individual therapy plan, and the app's interactive nature helps take away some of the redundancy that can occur in therapy. Add to that the distinctive features found in Articulation Station Pro, such as its comprehensive data collection capabilities for progress monitoring; voice recording for the benefit of playback for auditory feedback; its beautiful images used for targeted stimuli; the ability for SLPs to use it for group therapy; and the priceless feature of being able to add custom images and word lists; and you have an amazing tool that can help in the process of correcting the big, bad R.